San Altos Elementary School Home
Home Page Main 2022 Redesign
Time: 5 PM – 6 PM
Location: Lemon Grove Library (Community Room) - 3001 School Lane, Lemon Grove, CA - Streamed Live on YouTube
Time: 6 PM – 8 PM
Location: Lemon Grove Library (Community Room) - 3001 School Lane, Lemon Grove, CA - Streamed Live on YouTube
📢 Check out our updated San Altos Newsletter! You should have received a paper copy in your child's backpack.
Welcome San Altos families to the 2022 - 2023 school year! We have been working hard getting our school ready for this new school year and hope that you have had a wonderful summer with your family. As we have had our first full year of in-person learning following distance learning and the collective weight of COVID-19, we are excited to continue building our San Altos community and placing our students' voices at the center of all we do.

The San Altos staff and I are so excited to begin this new school year with our returning students and can't wait to welcome our newest coyotes. We look forward to working together and supporting our students in what will be an amazing year!

Please take a moment to review the following information to help you navigate the start of the school year...
(Click below to read the entire letter)
Resources and information for school shootings.
Please read our district's new Strategic Plan (2021-2025). Learn more about the district's vision and goals for the future!
April 2022 LGSD parent/community newsletter
Abril del 2022 - NOTICIAS + ACTUALIZACIONES DE ESTE MES
Effective Monday, April 25th, visitors and volunteers are welcome back to all LGSD campuses. COVID screening is still in effect.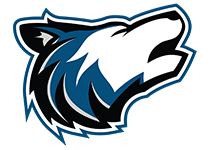 Hola a las familias del distrito escolar de Lemon Grove (LGSD)! ¿Qué está pasando en el Grove? - Marzo del 2022